Castello Sforzesco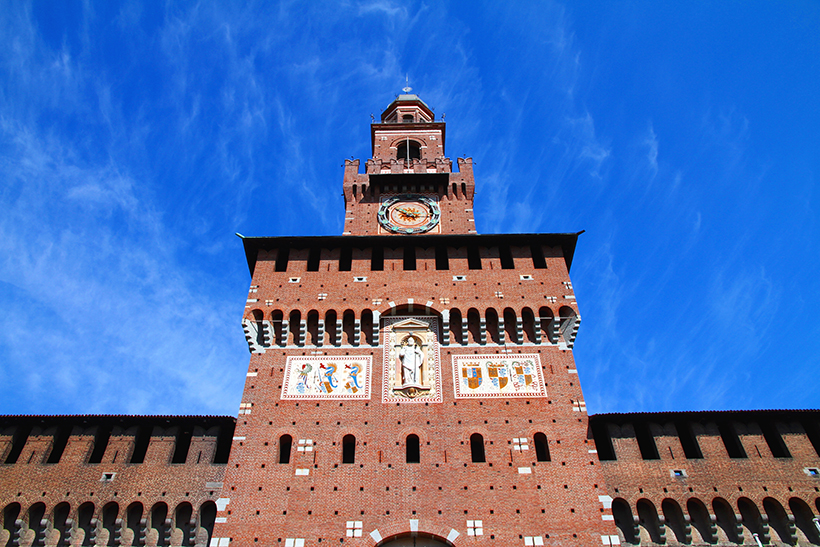 Distributed at:
27th EADV CONGRESS
12-16 September, 2018
Paris, France
CASTELLO SFORZESCO
Castello Sforzesco was originally a Visconti fortress and later home to the mighty Sforzas, the rulers of Milan, who transformed it into a magnificent ducal palace thought to have been decorated by several of the greatest artists of the times including Donato Bramante and Leonardo da Vinci.
Transformed into a military complex during four centuries of foreign occupation and subsequently used as the barracks of the Italian army, at the end of the 19th century the Castle was restored by architect Luca Beltrami who turned it into the headquarter of Milan's Civic Museums.
Today the Castle sits in all of its glory in the eponymous square with its 70m-tall Torre del Filarete and a number of majestic circular keep-towers.
Parco Sempione can be accessed through its regal courtyards, the Corte Grande, the Rocchetta and the Corte Ducale. Inside the complex, in addition to the splendid collections of ancient and modern art and richly decorated furnishings, it is also possible to admire Michelangelo's Pietà Rondanini and the Sala delle Asse featuring an amazing vault decorated with frescoes designed by Leonardo da Vinci (currently under restoration).